Moderator: CCGHQ Admins

by chexwithraisins » 04 Dec 2011, 22:12
I just came across this forum while browsing, so I hope I am placing this post in the appropriate area.
I am currently developing a new CCG called Sphere CCG that will exist entirely online. The Sphere site can be visited at
http://www.sphereccg.com
. When complete the Sphere game client is designed to properly execute and handle game events properly. I have made significant progress in the 4 months I've spent programming the game.
I am creating the program in Java and am using Netbeans IDE. I have around 120 (out of 292) working cards, with which you can create a deck and play an opponent. The reason that I am posting is because I am looking for a skilled programmer or two to partner with and collaborate on this project. I will also need beta testers soon as well.
I am including a couple of screen shots of a sample game that was played recently (me vs myself).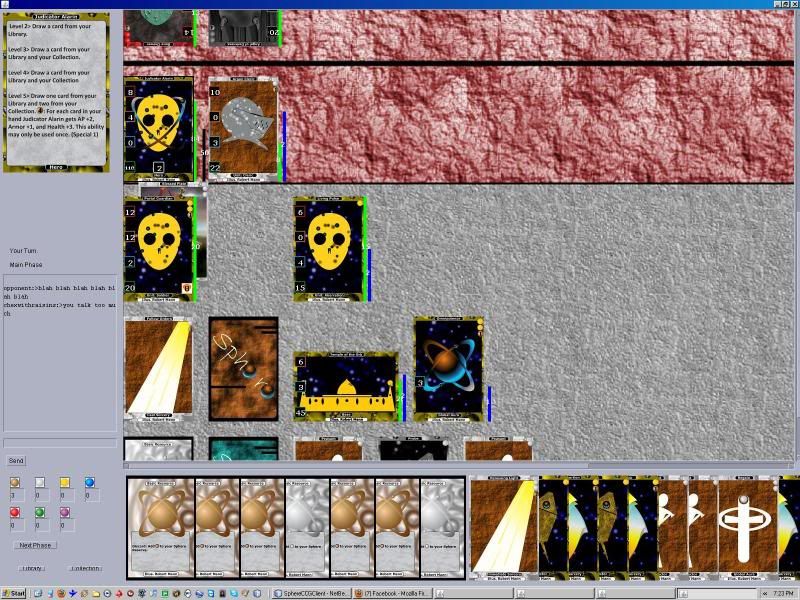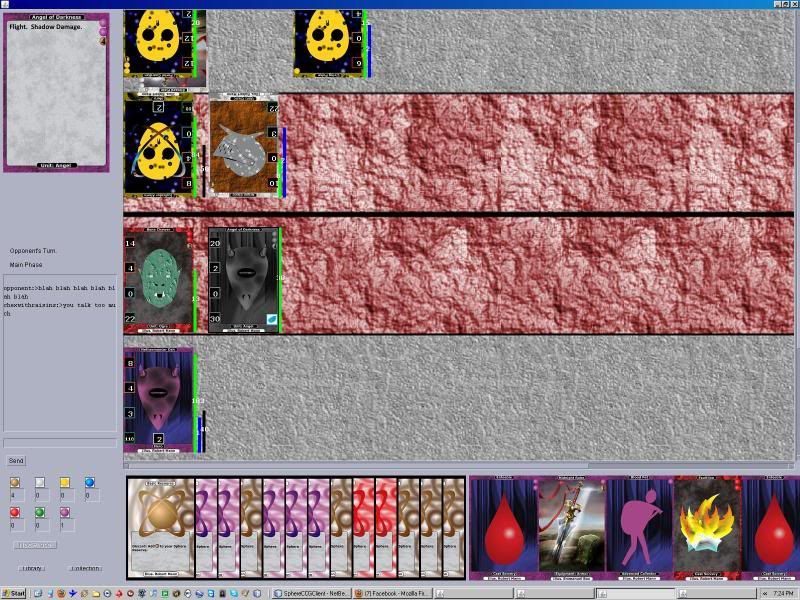 I need help in these areas: Swing programming (making the game more polished and user-friendly), Server creation and maintenance, Graphical Design, understanding of Security issues, web design. Any insight in these areas is appreciated. I see that a lot of those here have similar projects, but I think that if a few of us put our heads together we can create a polished product.
Posts: 5
Joined: 26 Nov 2011, 02:59
Has thanked: 0 time
Been thanked: 1 time
---
Who is online
Users browsing this forum: No registered users and 3 guests